Indivisible is an action role-playing game independently developed by Lab Zero Games and published by 505 Games[1] for the PlayStation 4, Xbox One, Nintendo Switch, Linux, MacOS and Microsoft Windows. The game was released in October 2019.[2]
Gameplay
[
]
Indivisible features Metroidvania-style exploration and combat mechanics inspired by Valkyrie Profile.[3]
Plot
[
]
The game follows the story of Ajna, a girl who embarks on a global journey to discover the truth behind her mysterious powers.[4] During her quest, she is joined by a variety of unique heroes, gaining new abilities to traverse different environments and defeat enemies encountered along the way.[4]
Story
[
]
The game begins with a battle between a group of warriors led by Indr and the goddess Kala. The battle ends with Kala being defeated and sealed on Mount Sumeru while Indr finds an abandoned baby he calls Ajna and raises her as his own daughter.
16 years later, Ajna lives with her father in the village of Ashwat until it is attacked by an army led by Dhar, who kills her father. After defeating Dhar, Ajna uses her newly awakened power to absorb him into her mind and forces him to take her to his leader, the warlord Ravannavar who ordered the attack. While gaining more companions, Ajna eventually confronts and chases Ravannavar to Mount Sumeru where she kills him, unaware that Ravannavar's intention was to use her power to unseal Kala, given that she is a part of her body, so that she destroys and recreates the world.
After being cast out of Sumeru, Ajna and her companions are rescued by the Deva Thorani, who guides her to the nearby port, where she meets Angwu, a former member of Indr's party who instructs Ajna to look for several chakra gates around the world and activate them so that she increases her power in preparation to face Kala in battle. After doing so, Ajna returns to Sumeru despite being warned by her friends that she may be not ready yet, and while facing Kala, she loses herself to anger, becoming a monster that causes massive destruction until a reformed Dhar sacrifices himself to stop her.
One week later, Ajna recovers and determined to atone for her mistakes, travels the world again to regroup with her friends, while helping solve some problems she unwillingly caused during her previous journey, and returns to Sumeru for a final battle with Kala. In the occasion, Ajna bids farewell to her companions and convinces Kala to give up on destroying the world, the two merging together and disappearing. In the post credits, an image of Ajna is seen, living a new life while merged with Kala.
Development
[
]
Indivisible was announced by Lab Zero Games during their Skullgirls panel at the Anime Expo on July 2, 2015.[3] The game's storyline is influenced by southeast Asian mythology and other cultures,[4] and it has been worked on for more then two years.[5] Indivisible features 2D hand-drawn animation by Lab Zero Games' artists along with Studio Yotta.[6] Composer Hiroki Kikuta, best known for his work on Secret of Mana, is creating the game's soundtrack.[3] The game features animation by Japanese anime studio Studio Trigger and American animation studio Titmouse, Inc. with the opening animation directed by Yoh Yoshinari of Little Witch Academia fame.[7]
Lab Zero Games launched a crowdfunding campaign on Indiegogo on October 5, 2015, with a goal of US$1,500,000.[8] A playable prototype of the game was released in tandem with the launch.[8] If Lab Zero Games met or exceeded their goal, publisher 505 Games would contribute their remaining development budget.[9] The campaign's initial 40-day contribution period faced relatively sluggish fundraising, earning approximately $764,000 by November 8, 2015.[10] However, on November 13, 2015, the campaign was extended for an additional 20 days after the game received roughly $963,000 in pledges, above Indiegogo's required 60% threshold.[10][11] Following the extension, the goal was eventually reached on December 2, 2015.[12] In January 1st 2018, pre-orders and crowdfunding for Indivisible were closed, with Lab Zero Games getting no less than $2 216 972 from backers.[13]
On October 9, 2020, 505 Games announced the cancellation of all future updates and content for Indivisible following the dissolution of Lab Zero Games.[14]
Release
[
]
Indivisible was originally scheduled to be released in 2018,[15] but was later delayed to "early 2019".[16] It was released on October 8th, 2019 for PlayStation 4, Xbox One, and PC in North America and released three days later in Europe. The Switch version was first made available digitally on the Nintendo eShop on April 28th, 2020 with no prior announcement.[17]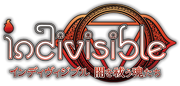 It was announced on February 25th, 2020 that Spike Chunsoft was handling a full-release of the game in Japan[18], including a Japanese voice cast. At the same time, the game's Japanese title was revealed to be Indivisible: the Souls Who Cleanse the Darkness (インディヴィジブル 闇を祓う魂たち, Indivijiburu: Yami o Harau Tamashii-tachi). It released for PS4 and Nintendo Switch on July 16th, 2020.

Images
[
]
References
[
]
External Links
[
]